Clothing & Footwear
Our top clothing picks
---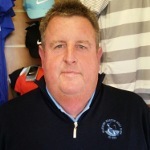 Each season we look forward to the latest clothing collections from the best brands in golf, and Glenmuir always delivers on style and quality.
We love the feeling of heading out to buy new comfy clothing, and we have plenty of new items ready and waiting for you in the pro shop. Whether it's a striking new polo shirt, or a warming mid-layer, that 'new clothes' feeling you get walking to the tee in a fresh outfit puts us in a great mood ahead of our round. So, please join us as we consider the latest Glenmuir apparel and offer you our recommendations.
Striking polo shirts
Every polo shirt from Glenmuir is a treat to wear to the course, but these two from this year's season really stood out to us.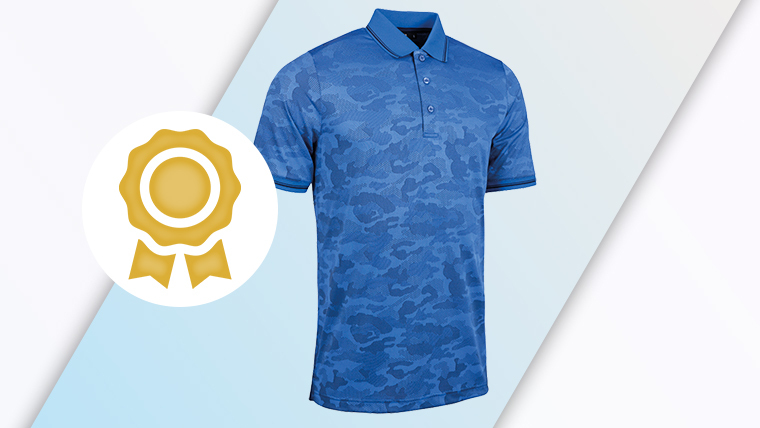 The Brody Polo shirt features a fluid and alluring blue camouflage pattern that runs all-over the fabric. The design is truly captivating and puts you in mind of roaring and undulating ocean waves. The Brody has a fascinating pattern, feels fantastic, and is undoubtedly the perfect polo shirt for a sunny day out on the course.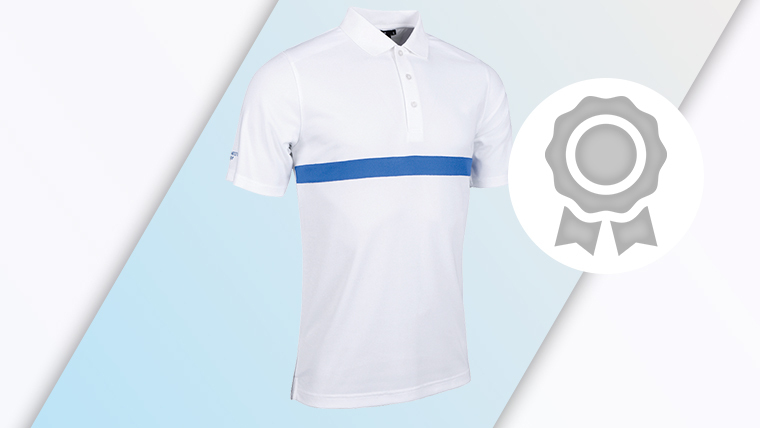 If you're after something a little more subtle, we'd also recommend the Cleland Polo. This is a crisp white shirt that features a single blue horizontal line on the torso. The Glenmuir logo appears on the right shoulder in a similar blue colour. If you want a new shirt that's stylish and will feel good to wear from each tee to green, the Cleland is the one for you.
A warm and comfy mid-layer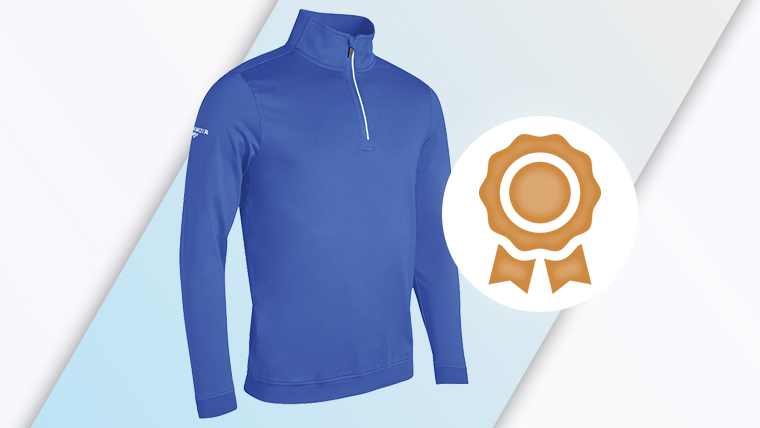 We all know how important it is to be prepared and take an extra layer with you in case the temperature drops. The Crail mid-layer from Glenmuir stood out to us as being both incredibly comfortable and stylish.
The Crail is a Tahiti blue base colour with white highlights on the zip, and Glenmuir logo. The mid-layer fits to the body comfortably and provides excellent protection from any sudden breezes. This trusty garment is perfect for layering, and will keep you snug and warm when the sun's going down on those late summer evenings.
Stay protected with Glenmuir
When it comes to golf clothing, it's important that what you wear is functional as well as attractive. Thankfully Glenmuir has your back. The latest polo shirts have relief-giving, moisture-wicking capabilities to ensure you'll stay feeling fresh and in-form for the duration of your round. The material also carries UV protective material, so if it's a warm sunny day, you can play rest-assured that your torso will be shielded from the harsh sun's rays.
So, which article of clothing was your favourite? Why not treat yourself to some new golf gear to enjoy for the rest of the summer? These four items are some of our finest Glenmuir summer apparel, and we have even more available online and in the pro shop. Please follow the link below if you'd like to view our full Glenmuir range of clothing.